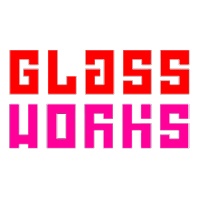 Glass Works
http://www.glassworksamsterdam.nl/
In response to existing relationships with Dutch Agencies and in recognition of the quality sought by local Agencies and Production Companies, Glassworks Amsterdam was launched in 2006. Since it's inception, we have continued to build on the long established reputation of the London brand, and our state of the art facility has forged strong relationships within both the domestic market and around the world.
We continue to offer high-end digital animation and visual effects expertise for the production of creative content, from commercials, film and promos to digital material and print media. Together with our experience of directing fully cgi commercials, the addition of our Avid and Final Cut Pro editing suites, and our fruitful relationship with Kaiser Sound Studios downstairs, our creative team are capable of handling all aspects of your project from pitch to playout. Our close relationship with our larger London facility, and our access to their resources and talent poll (including Telecine), also enables us to assemble the perfect team to fit the scale and ambition of your job.
In support of the creative engine, our experienced Dutch/English production team will provide passionate and personalised assistance, ensuring that you meet your creative brief on budget and on time.
We also understand the importance of nurturing new creative talent across the spectrum of media, and november 2009 saw the launch of our first 'Artworks' exhibition. Every 3 months we offer emerging artists and photographers the chance to exhibit work in our spacious offices. The launch nights themselves have since become a popular event on the social calendar for Amsterdam's creative community, bringing together the leading creative talent from the worlds of advertising, music, new media and art.
Our offices are located in the beautifully converted former American Consulate General on the Keizersgracht, in the heart of the historical canal district. Our comfortable edit and compositing suites are complemented by a client area equipped with wi-fi access, 46inch TV, games consoles, pool table and a garden.