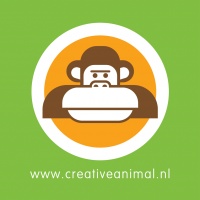 Creative Animal
http://www.creativeanimal.nl/
Creative Animals are persons with an urgent need and passion to create.
Creative Animal provides visual communication services for the broadcast and B2B market. We help customers in visualising their message.
Services: broadcast postproduction, art-direction, direction, storyboarding, visual effects, DaVinci Color grading, ProTools music & audio design, recruitment of av-professionals.
All services are coordinated from headquarters by project-planning and post-producers.
Animatie, Motiondesign